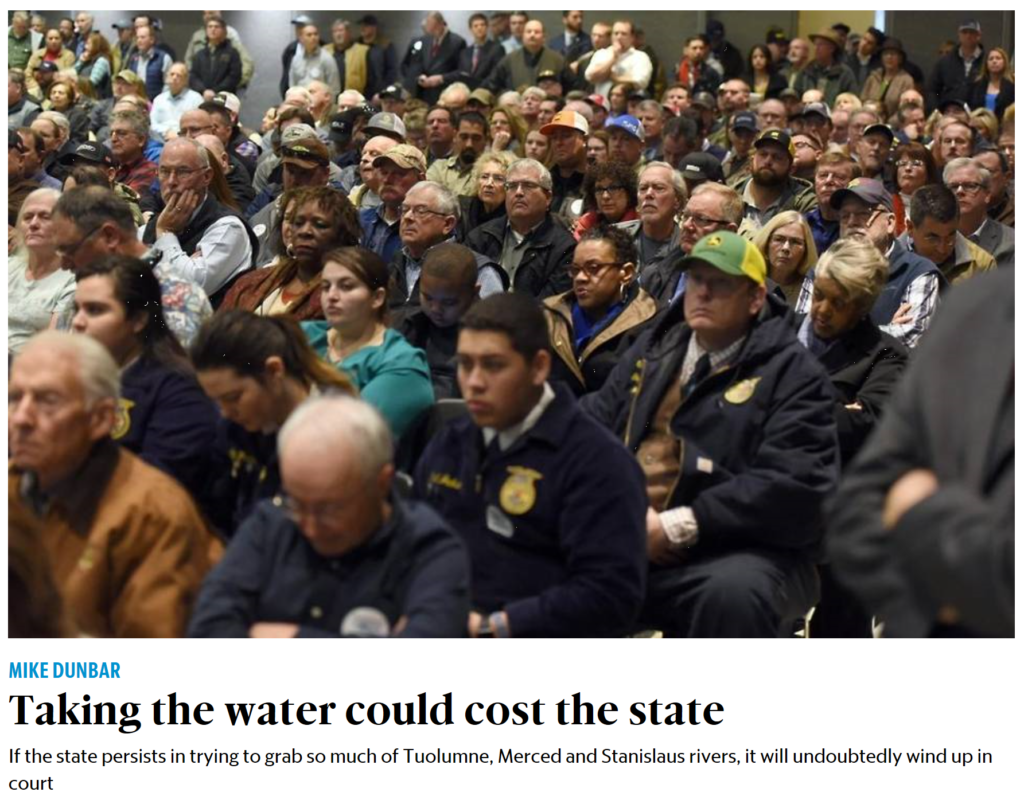 Lots of angry words were billowing about during the momentous state water board hearings in Stockton, Merced and Modesto. There were vows to fight, to resist and not to accept the second-class-citizen status the state's proposed rules would impose. One threatened to "unleash the dogs of war."
Through most of it, board members sat stoically, letting it roll off their backs. They expected anger. But there was one word that probably made board members nervous.
"Taking."
Bill Lyons, the former California Secretary of Agriculture, said it first: "I call this a water taking by the state."
It came up again during the Merced Irrigation District panel discussion. "This is an illegal taking of storage space on Lake McClure," said general counsel Phil McMurray.